As anti-voter measures flood state legislatures, activists search for ways to reverse the tide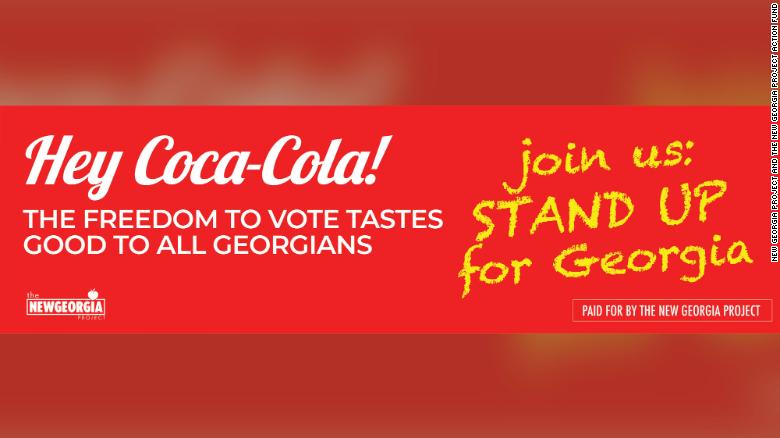 As a number of swing and Republican-leaning states rush to consider legislation that would make it harder to cast ballots, pro-voter advocates increasingly are calling for corporations to weigh in against the measures – and are urging boycotts if they don't. 
Last week, Georgia Gov. Brian Kemp signed a bill that introduced more stringent voter ID requirements for absentee balloting, limited drop boxes, expanded the state legislature's power over elections, and made it a crime to provide food and water to voters forced to wait in lines outside of polling stations. Though the bill was not entirely as awful as it could have been (an earlier version, for example, eliminated no-excuse absentee voting, which Georgia has had for 16 years), that is of little consolation to advocates who view the voter restrictions as a direct attack on Black, Latinx, and Indigenous voters. 
According to the Brennan Center for Justice at New York University, as of Feb. 19, 2021, legislators in 43 states have carried over, prefiled, or introduced more than 250 bills that would make it harder to vote – more than seven times the number of restrictive bills compared to roughly this time last year. 
The news is not all bad: the Brennan Center also found that in a different set of 43 states, pro-voter legislators have introduced more than 700 bills that would make it easier to vote – often by expanding access to mail voting and early voting, making voter registration easier, and restoring voting rights to people with past convictions. 
But it is swing-state Georgia – and, increasingly, Arizona and Texas – that is drawing the ire of activists. They note that corporations were quick to condemn systemic racism in the wake of the death of George Floyd at the hands of police, but largely have been silent when it comes to opposing legislation that threatens the ability of many to cast ballots. 
"We are all frustrated with these companies that claim that they are standing with the Black community around racial justice and racial equality," LaTosha Brown, a co-founder of Black Voters Matter, told The New York Times. "This shows that they lack a real commitment to racial equity. They are complicit in their silence." 
Just hours after Kemp signed the Georgia legislation into law, activists gathered at Atlanta's busy Hartsfield-Jackson International Airport to call for a boycott of Delta, the state's largest employer. Other activists have targeted Coca-Cola and Home Depot, and billboards have popped up around Atlanta's major highways pressuring the corporate monoliths. 
The calls for boycotts have extended to popular sporting events – some say Major League Baseball should pull its All-Star Game out of Atlanta this summer; the National Black Justice Coalition has called for moving the venerable Masters Tournament out of Augusta. 
Update: late this week, a number of corporate leaders, including CEOs of Coca-Cola and Delta Air Lines, sharply condemned the new Georgia law. While some activists welcomed this condemnation, others described it as too little, too late — and questioned why the corporations had not intervened before the bill was passed and signed into law.
Update II: Friday afternoon, Major League Baseball announced it is pulling this year's All-Star Game out of Atlanta, a major victory for voters' rights advocates. The game had been scheduled for July 13 at the Atlanta Braves' Trust Park.
Meanwhile, in an interview published on the Brennan Center's website, the Center's Myrna Perez, Director, Voting Rights & Elections, explains what the Georgia legislation is all about. 
"We are seeing politicians continue to propagate the Big Lie that there was widespread voter fraud during the November 2020 election," she said. "It's clear that some politicians in Georgia would prefer to manipulate the rules of the game — so that some voters can participate and some voters can't — rather than to compete for votes. And that is backwards. Voters should be choosing their politicians, not the other way around." 
Perez continued: "What we actually saw in Georgia during the 2020 election was massive turnout under really trying conditions. Georgia voters said in a very clear voice that they cared about their right to vote, and that they were going to exercise it. And the reaction to that reflected much of the rhetoric that inspired the violent insurrection that we saw earlier in the year." 
One way to defeat the newly enacted Georgia bill – and onerous bills pending in other states – is through the courts. Already, two lawsuits have been filed in federal court challenging the Georgia legislation. 
The latest lawsuit, dated March 28 and announced earlier this week, was filed by a coalition of civil rights groups led by the NAACP. That lawsuit alleges "intentional discrimination" against the state's Black voters. It says the Georgia law "is the culmination of a concerted effort to suppress the participation of Black voters and other voters of color by the Republican State Senate, State House, and governor." 
The lawsuit states that "detailed records" on "the racial demographics of voting" maintained by the Georgia Secretary of State's Office were used in drafting the legislation. 
"Unable to stem the tide of these demographic changes or change the voting patterns of voters of color, these officials have resorted to attempting to suppress the vote of Black voters and other voters of color in order to maintain the tenuous hold that the Republican Party has in Georgia," the lawsuit states. "In other words, these officials are using racial discrimination as a means of achieving a partisan end." 
Ultimately, the litigation could take years to resolve – and, given the current composition of the U.S. Supreme Court, a positive outcome is anything but certain. 
But the Brennan Center's Myrna Perez said there is a quicker way to address anti-voter legislation in Georgia and elsewhere: pass the John Lewis Voting Rights Advancement Act, which would help protect voters from racial discrimination and vote suppression by restoring and strengthening the protections of the Voting Rights Act. And pass the For The People Act, which sets a minimum floor for access to federal elections for Americans, irrespective of what state they live in. 
New polling released Wednesday, March 31 and commissioned by a coalition of pro-voter groups indicates that reforms to protect voter rights are immensely popular among the public – even among conservatives. "Fair elections" and "freedom to vote" were among the top three priorities mentioned by respondents, along with jobs and the economy (and outpacing health care, an issue which usually shows up in the top three). 
Both measures cited by the Brennan Center are pending in Congress and are expected to move this summer into fall. "If enacted," Perez said, they "would make voting more accessible." 
Subscribe: